Migrastil
Migrastil is Basic Vigor's flagship brand - developed by migraine sufferers. Products including Migrastil capsules, Migrastil Nausea Inhaler, Soothing Neck & Shoulder Cream, and the original Migraine Stick.

For more information visit Migrastil.com and MigraineStick.com
Go to Migrastil.com
Pocket Neti

Pocket Neti Inhalers are made with high quality essential oils. The Breathe Easy and Original Salt inhalers also contain Himalyan Pink salt for respiratory health. Each Pocket Neti comes in an economical two-pack. Made in the U.S.
Sold exclusively on Amazon.


Go to Amazon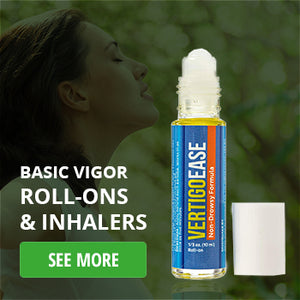 Basic Vigor Rollons & Inhalers

Basic Vigor Roll-ons contain high grade, all natural essential oils safely diluted for topical use. Each bottle is slightly large than an average lip balm tube, making them easy to carry in pocket or purse. These roll-ons are vegan and cruelty free. Made in the U.S.


Currently available on Amazon.
Go to Amazon